23.5' Tall Wall Bracing
Kelly Lipsett with DT Royal Construction, runs through how they braced this complicated ICF build with the Zont system.
This was the first ICF project for the builder, Versa Homes. With both 8 and 10" concrete walls, and over 215 cubic yards of concrete just in the ICF, this was a challenging build.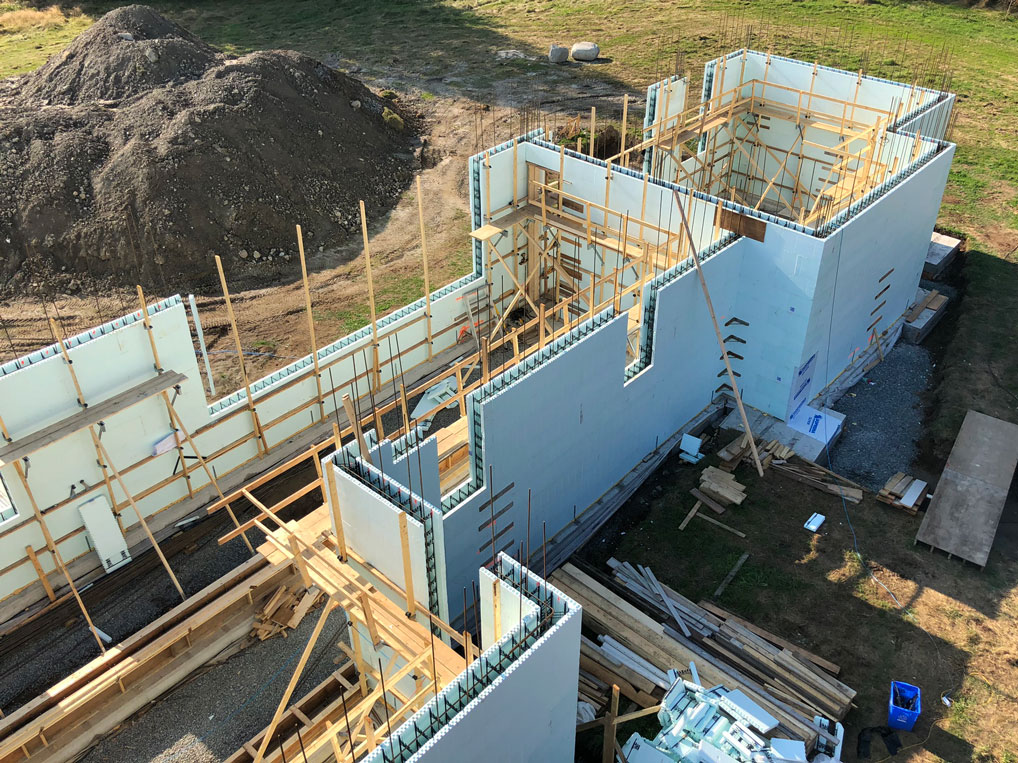 An aerial view shows the scope of the project, with over 400 lineal feet of ICF wall.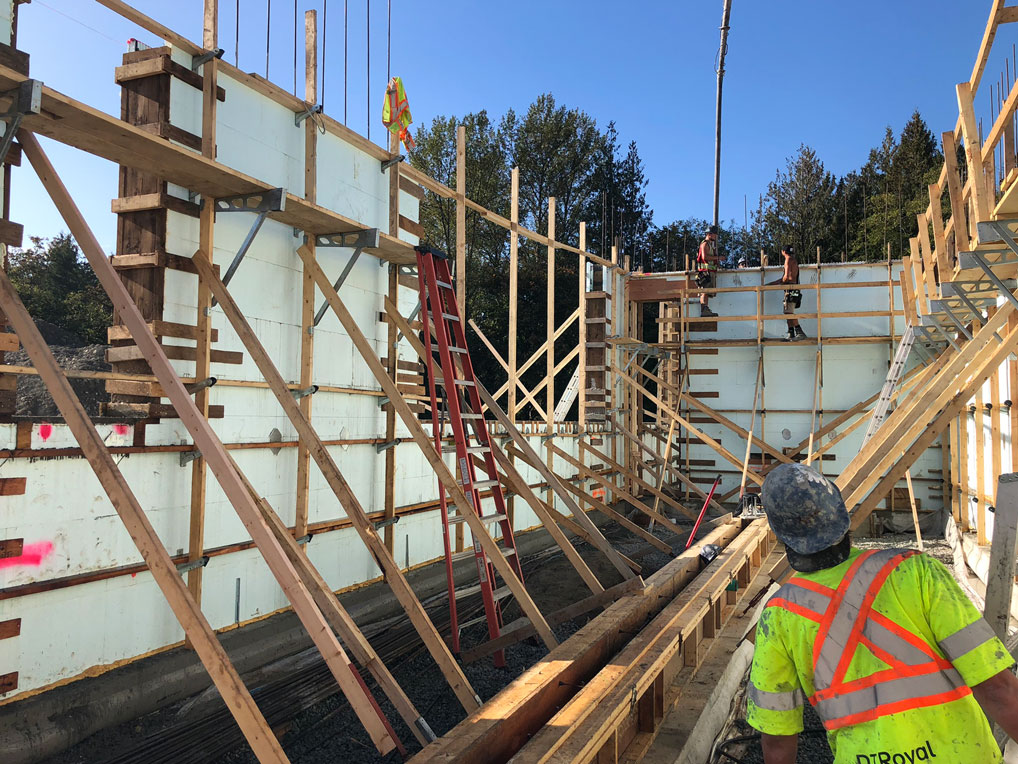 First pour of the ICF walls. Concrete was placed roughly 11' high in this pour.
First pour almost complete. Notice the Simpson ICFVL's installed to quickly allow floor system to be built.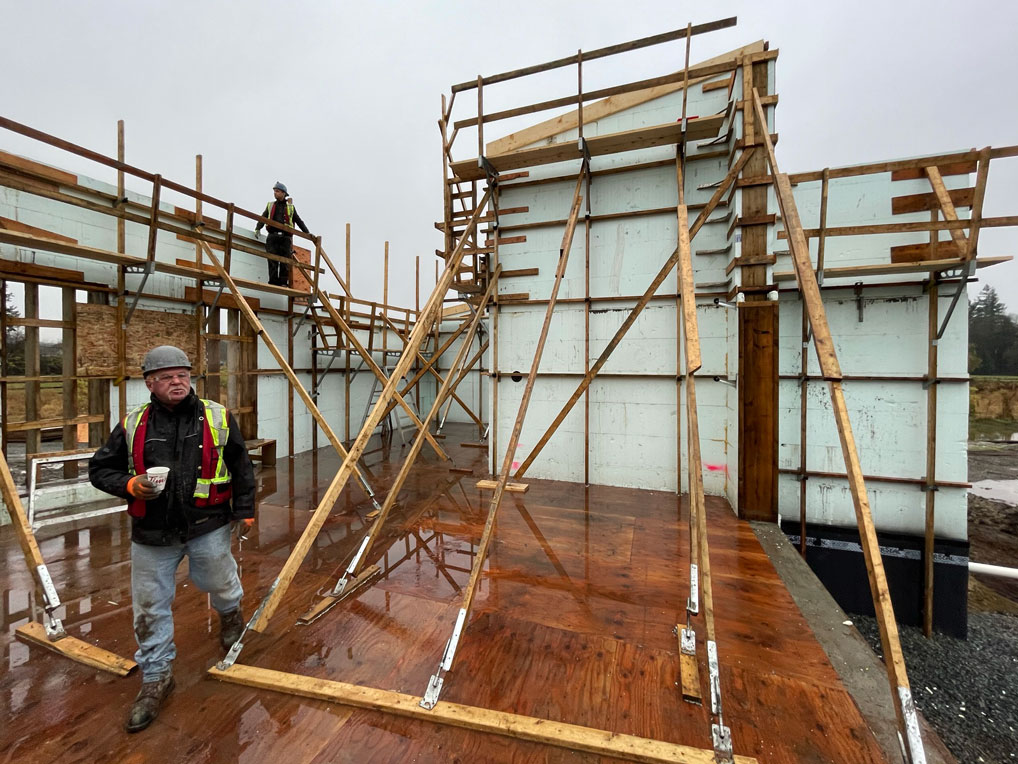 Day of second concrete pour. Rolling scaffold was used to build the ICF walls and install bracing.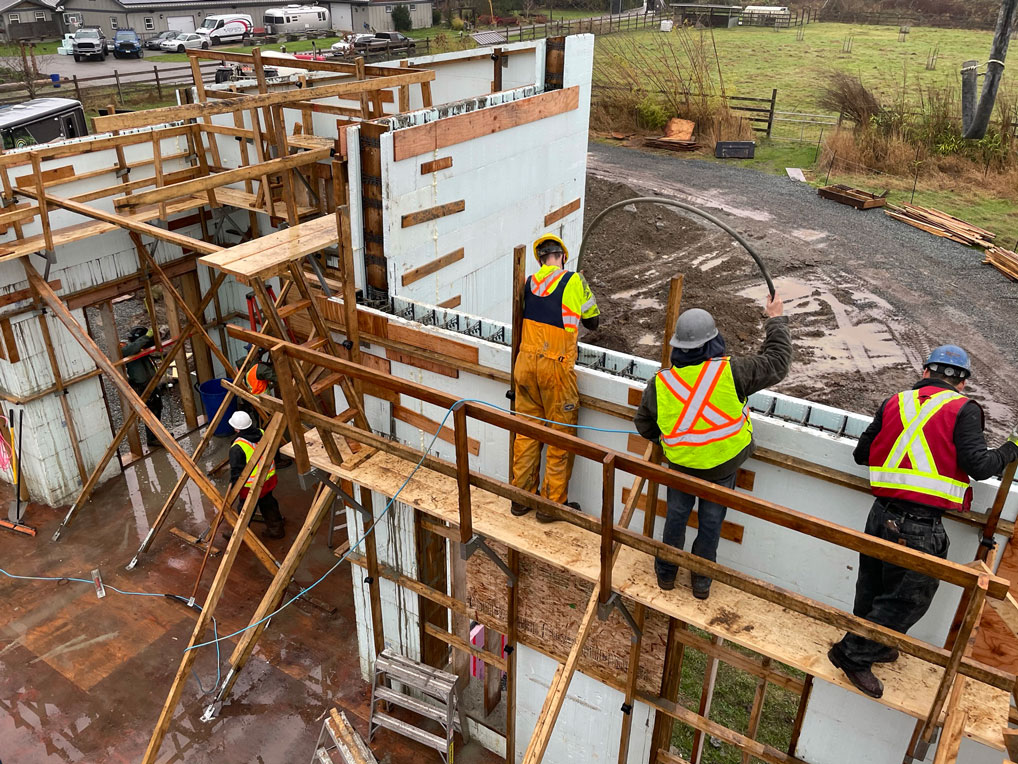 Zat walkway bracket provides a safe platform for placing concrete. The pitched handrail provides ample room to work freely.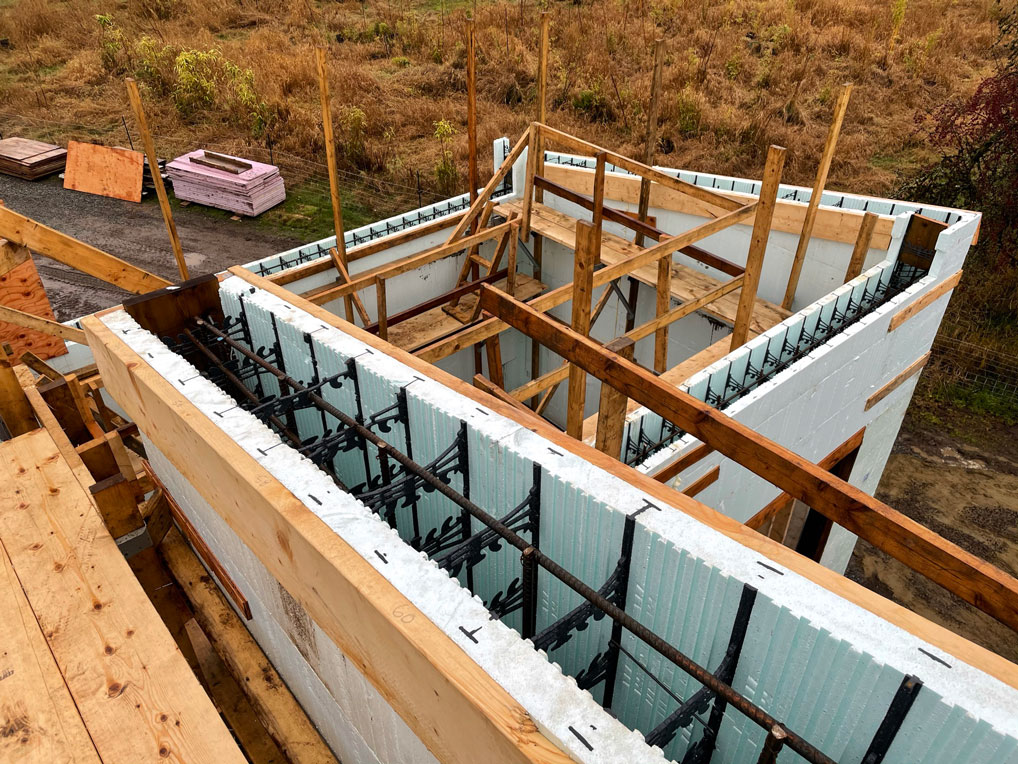 Complex and pitched wall heights made for a challenging build.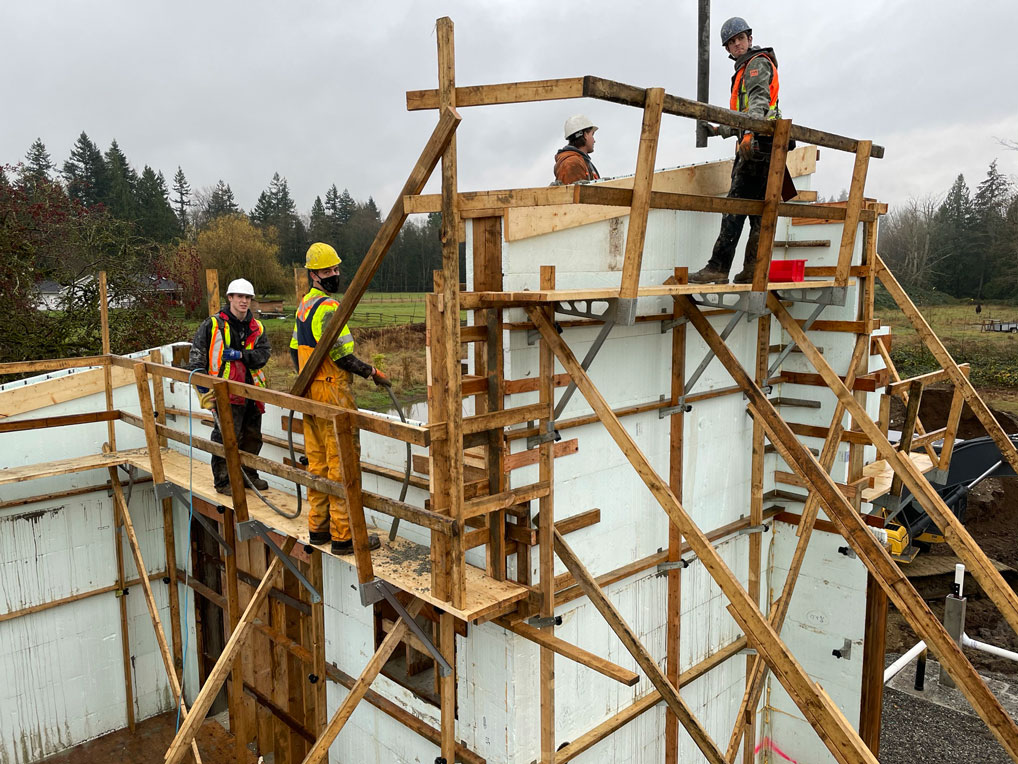 The versatility and flexibility of the Zont system made achieving various heights achievable.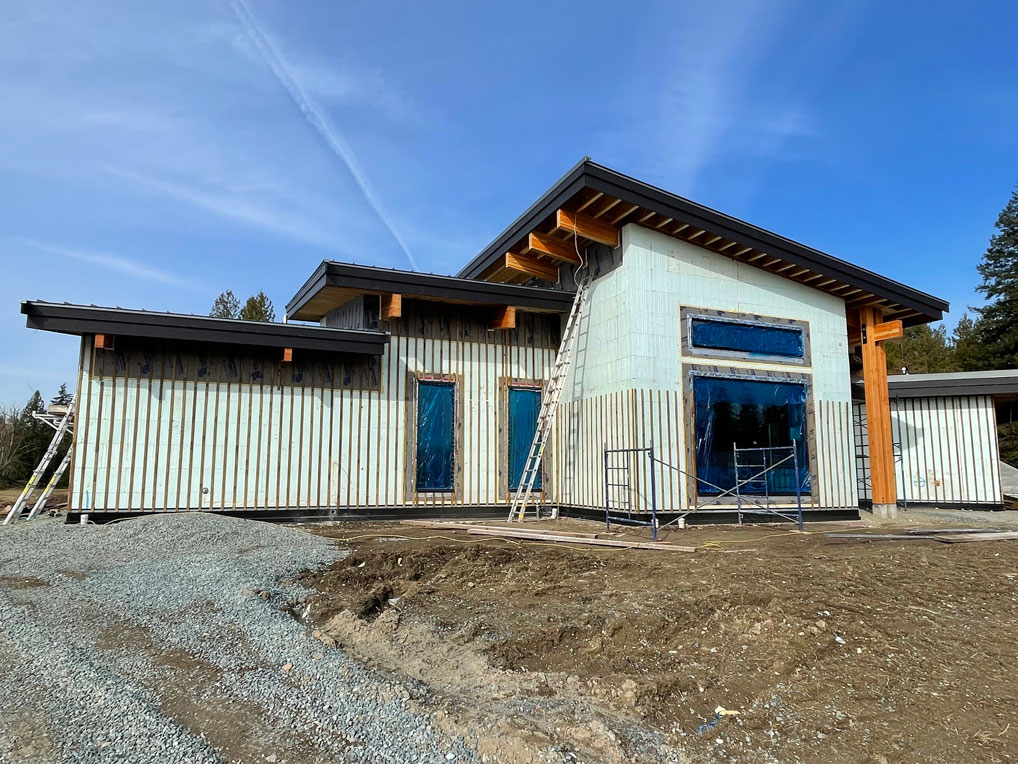 Rainscreen installation overtop the ICF.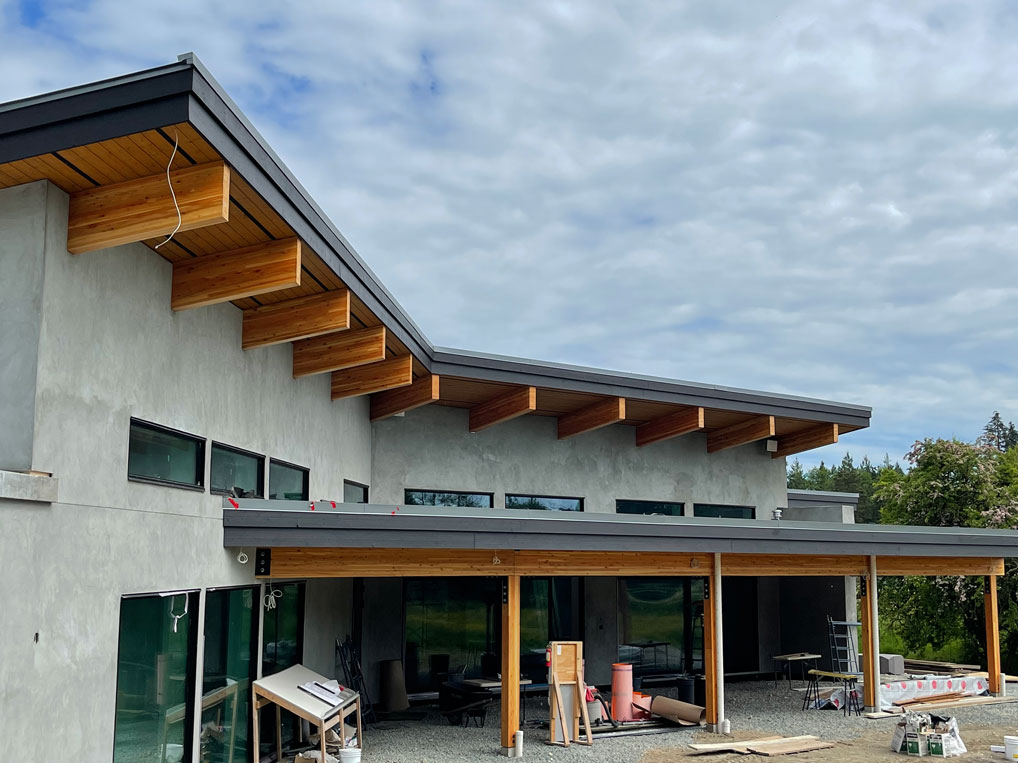 Beautiful exposed beams, and installation of stucco finish over the ICF walls.