MR Foundations uses ZAT brackets
Mark Rice, President, discusses his rental of ZAT brackets for his catwalk on plywood formed foundation walls for a the first floor of a mixed use project in Squamish, BC.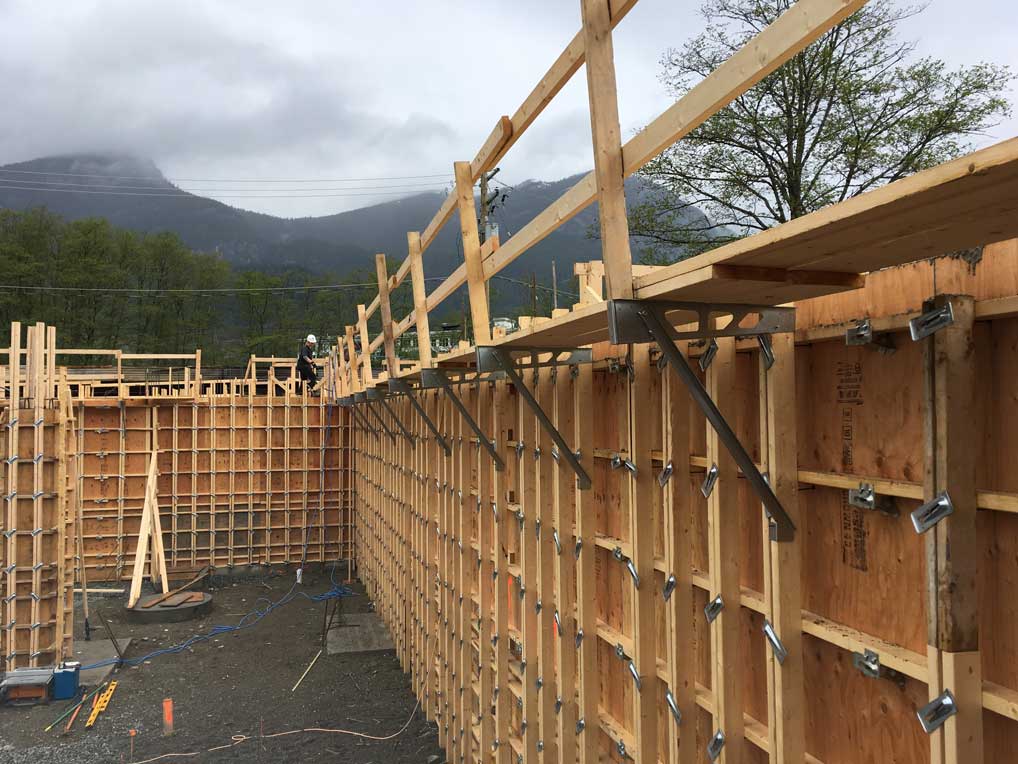 The waler brackets have been installed onto one of the strongbacks. The kickers and turnbuckles will be installed shortly.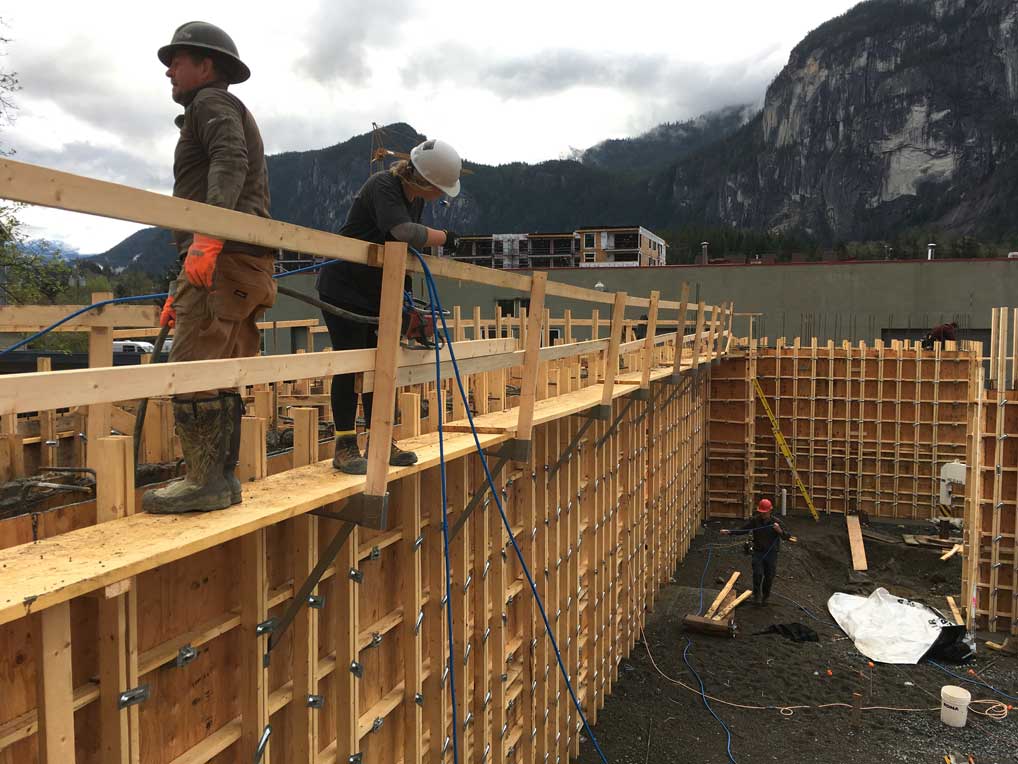 The walkway itself is made up of two 2x10 dimensional lumber. The hand rail and posts are made from 2x4s.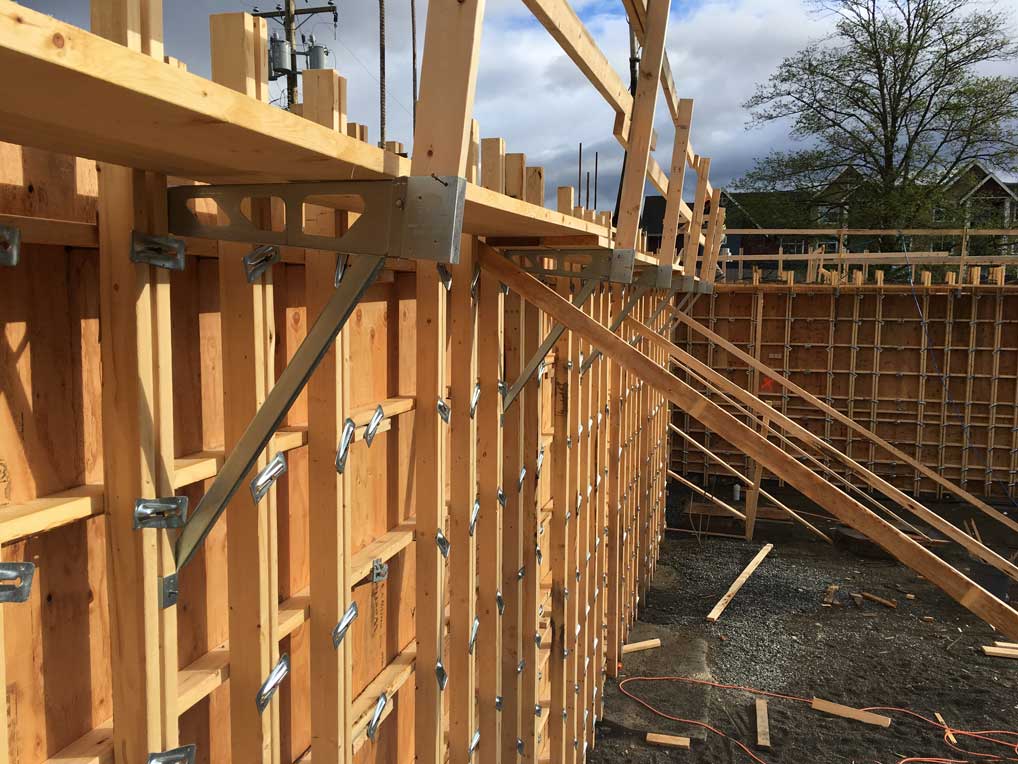 Kickers and turnbuckles have now been install to align the wall with string lines.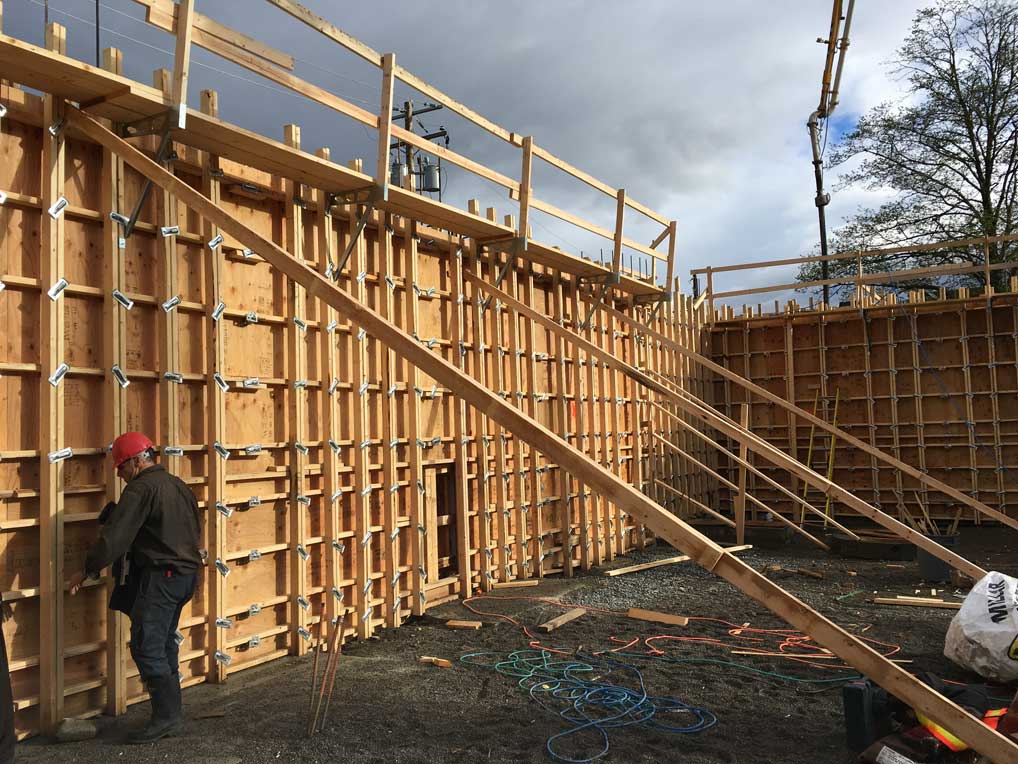 Concrete pump has just arrived, forms are now ready for concrete.