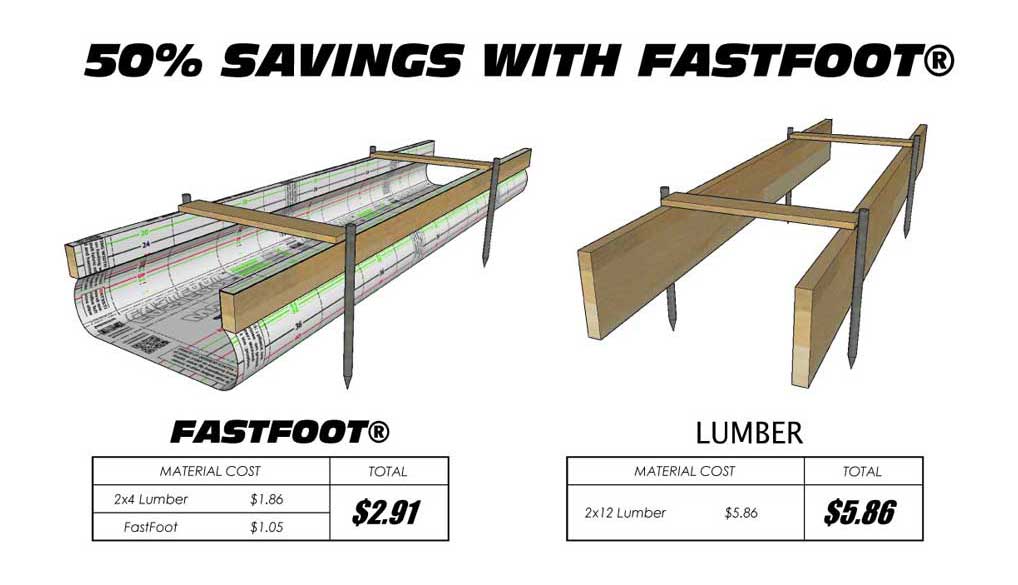 With lumber prices up 130% since April, the cost of forming with Fastfoot is now approximately 50% of using lumber.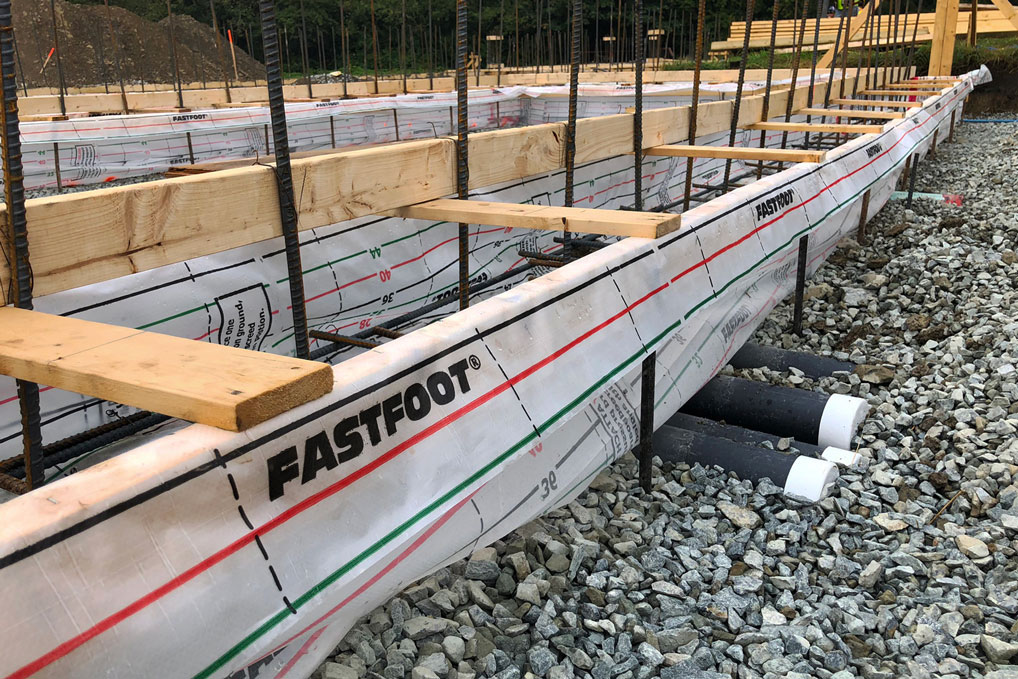 This residential project, located in Langley BC had 900 feet of footing sized 24" x 12" and 48" x 12". Just nine rolls of FF62 fabric and 30 corners were used to form the footings. Compare that with 1,800' of 2x12".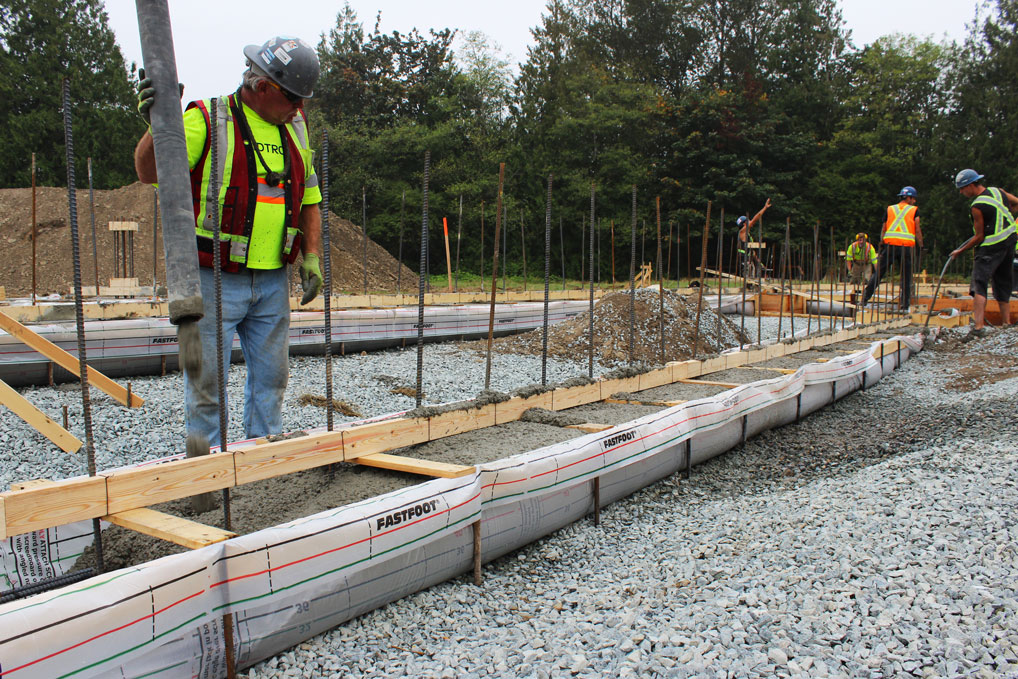 Setting up and stripping heavy 2x12" is back breaking work. These Fastfoot footings are just 25% the weight of a conventional footing. Leading to a much happier and energized crew.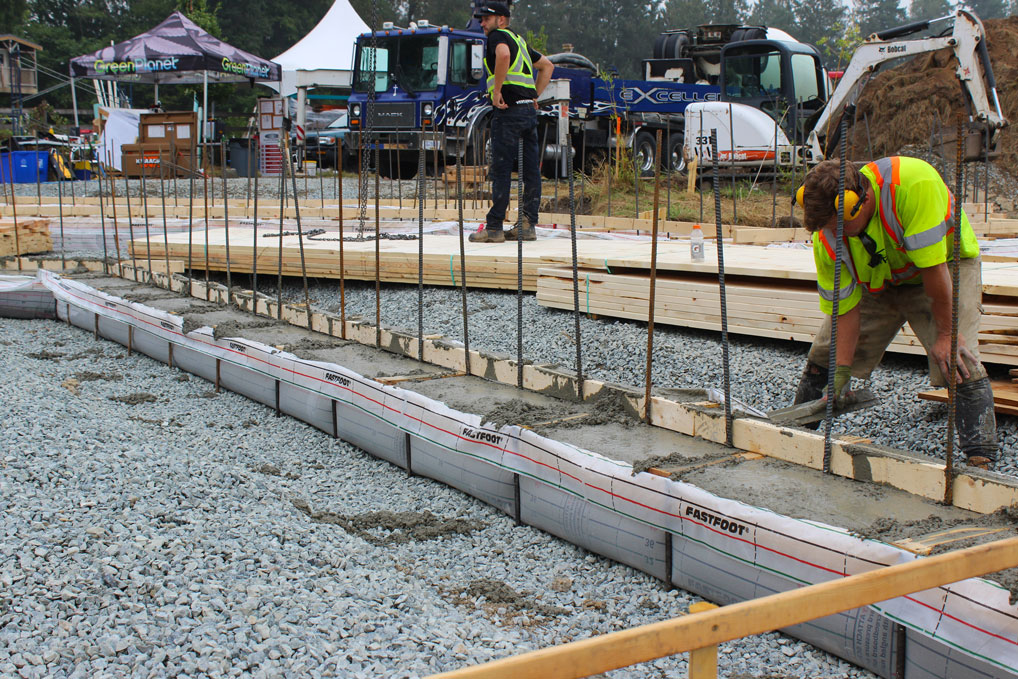 A high slump concrete can now be used as Fastfoot is a closed form. This makes screeding and consolidating concrete dead easy.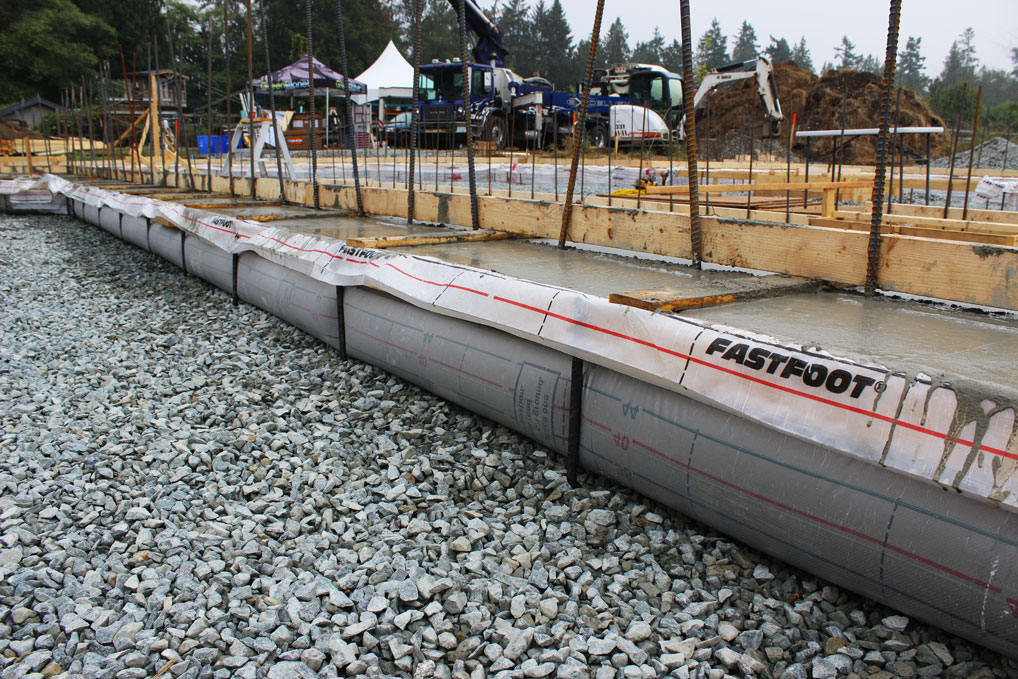 Concrete pour is complete. Notice that the stakes and 2x4s are protected from the concrete by Fastfoot. This makes for fast stripping and no damage to the stakes or 2x4s.